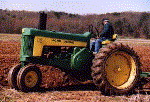 Here's a 1959 JD 730 diesel owned by Ken Culler of Tobaccoville, NC, hard at work pulling a 3-bottom plow at an antique tractor plowoff near King, NC.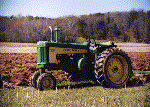 Here's a good looking JD 730 diesel which is owned by David Smitherman of East Bend, NC.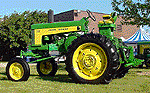 Here's a 730 Hi-Crop photographed at Expo X in Waterloo, IA.