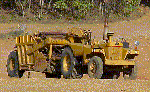 This is a JD 840 owned by Michael and James Sheets. It wouldn't fit very well on my 10,000 lbs GVW trailer, but I'd sure like to have it on my farm.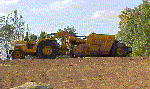 This is the same 840, but from a different perspective. It sure looks big to be a 2-cylinder.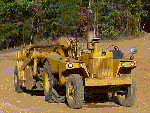 And again, from a sightly different perspective.