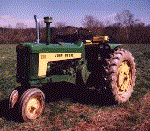 Here is a JD 530 which is in the collection of Arliss Norman, of East Bend, NC.
This is a JD 530 standard photographed at the '98 Rust & Dust Show in Pfafftown, NC., year and owner unknown.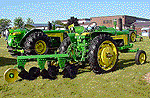 This 530 with mounted plow was on display at Expo X in 2000.